5 Best Baby Shower Gifts
Is there a Roomba for toys yet? A blowout-proof diaper? 
No? 
Dang. 
Well in that case our list is intact.
After countless cupcakes and mimosas, these 5 baby shower gifts are our favorites. 
Let's take a look.
1. numa kit!

After 9 months of bad sleep, morning sickness, aches, pains, swollen feet and weird cravings; after hours of pushing a real live human out of her hoo haa, the tough news is that the journey isn't over. 
Recovery is real.
It's unexpected for most new moms.
As a society, we're pretty good about providing education and resources for conception, pregnancy, and labor & delivery, but recovery gets ignored! This is crazy, because recovery is:
Bloody 
Swelling 
Pain
Headaches
Baby blues/depression/anxiety
Constipation
Cracked and sore nipples 
More Pain
Stress
Hemorrhoids
Long
Bouncing back?!
Ugh
Bouncing back is for celebrities with a team of nannies, chefs, maids, personal trainers and chauffeurs. We know it's a "baby" shower, but trust us, giving a gift for the mom-to-be will be exactly what she needs, and she'll love you for it.
Whether Mom delivers vaginally or by C-section, the surprising fact is that she's almost certain to experience these symptoms either way. 
numa's pick: the happy mama kit!

Childbirth recovery essentials, all in one kit. Everything that a new mom needs.
Nursing tank top, comfy undies, peri bottle, maxi pads, cooling pads, stool softener, nipple cream, water bottle, headband, tea, chocolate and guidebook.
Plus, the better mom feels, the more she'll be able to enjoy her baby.
Make it even better: add a gift card for a food delivery service like bite squad, grubhub, or uber eats.
Recap - Why you're gifting this:
Childbirth recovery is unexpected, long, painful, bloody . . .
Be her hero. 
It's everything she'll need, all in one kit
2. Poop Pail
I'm talking about poop! Poop in the day, poop in the night. 
A baby is a poop factory.
The changing table aka conveyor belt pumps out 12 diapers a day for 2 years. 
Let that sink in.
Two zombies known as Mom and Dad are clocked in for this 24x7 shift. Let's help them out so they can keep up with the pace of production. 
So where do they toss all these diapers? Sounds like they're going to need a garbage can so big it would make Oscar the Grouch happy.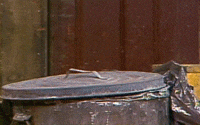 Noooooo
Nothing will ruin the cuteness of baby's carefully decorated baby room like the stank of old diapers. 
Now here's the weird part. If Mom is breastfeeding, baby's poop won't smell for the first 2-3 months. It doesn't even make sense, but it's true. However, as it starts to go from a greenish-black, to mustard yellow, to a brownish  . . . we'll skip ahead.  
With a diaper pail, Mom and Dad can plop these stink bombs into the pail and out of sight, and out of smell--quickly and easily. They'll shut the lid, exhale and finally breathe again.


numa's pick: Munchkin genie
Munchkin's diaper genie pail has a few features to make this process as easy and odorless as possible.
The bag in the pail stays sealed when the lid is opened. Instead of getting knocked onto her butt by a wave of poop fumes, Mom or Dad can shove the diaper into the bag and never smell it again. 
Did we mention stank yet? There's an Arm & Hammer baking soda puck on the underside of the lid, which absorbs the odors. Wonderful idea.
The bags are easy to replace, which is key because speed is the name of the game here. Once the bag is full, pull it out of the pail, snap the top together, breathe again, and carry that thing right to the garbage can.
Make it even better: A diaper pail is about as boring as it gets but could not be more essential. Make it fun by pairing it with a book like
Extra extra tip: include a box of replacement bags.
Recap - Why you're gifting this:
Poop smells bad.
Poop is hilarious. Get the party started with a few poop jokes and maybe make mom-to-be pee just a little.
New mom will absolutely use this. Every day. For years. 
3. Magic Robot Helper aka R2D2 Sweeps Your House
Who likes to sweep, do dishes, laundry? You know, those chores we did yesterday, and yet here they are again today, and by the way the dishes are piling up again and will be here tomorrow . . .
What if we could eliminate one of these forever? And no we're not talking about using paper plates and solo cups for the rest of our lives. It's tempting, but that's just bad for mama earth.
Enter--the magic robot vacuum sweeper
numa's pick:  iRobot Roomba
You've heard of Roomba, but "is it really that great?" 
YES!
The future is here, so let's channel our nerdy side and take advantage of it, because this space age assistant couldn't be easier to use. 
Roomba automatically roams the house, both sweeping and sucking up dirt and debris. If mom-to-be has dogs or cats, this is as essential as a water bowl. 
Maybe Mom and Dad have time to sweep up that fur every other day, couple times a week? Once baby arrives, that's guaranteed to move down to once a couple weeks.
"uhhh when was the last time we swept?
Yiiikes
 I guess we just haven't had time between feeding non-stop, entertaining the flood of family and friends, and trying to sleep. Weird."
Sure, you'll curse when Roomba sneaks up and crashes into your toes. Backing up and ramming your foot bam bam BAM! until you consider punting him into a galaxy far, far away . . .
. . . but the other 99% of the time he's out there working hard so you don't have to. 
Program Roomba to clean while you're gone, and when you come back, it's like a ninja maid snuck into your house, swept up and dove back out the window before you pulled into the driveway. 

Make it even better: add speakers to transform him into DJ Roomba 

Recap - Why you're gifting this:
Time. You're giving her more time with her baby and more time for herself.
Her house will be cleaner than the era before Roomba, and that's a fact.
4. Sport Utility Stroller
Who needs wagon wheels on a stroller? Why would we need to off-road with a baby? 
Mom-to-be may not be taking her babe for a walk on the Oregon Trail, but this stroller is a game changer in the city too.

numa's pick: BOB Revolution 
 What do we love about BOB?
His big . . . wheels. Stay with me now.

Three wheels, not four

Suspension
Let's break it down


Wheels
BOB did two things here which we love. Big wheels, and just 3 of them. 
These two improvements revolutionized the stroller, so appropriately they call it the "BOB Revolution." 
They're huge. Big wheels are awesome for going off road, whether that's through a woodsy trail, across a soggy springtime park, through sand or snow, she can take baby places most strollers can't go.
In the city, the big wheels help baby get over curbs, and absorb bumps to keep baby sleeping when she so desperately needs that nap. 
Having a stroller that can go anywhere means more incentive for mom and baby to get outside, and light exercise is incredible for a new mom's recovery.
Learn more about childbirth recovery
  Three wheels, not four. The BOB was the first to make this design change, and it makes turning about a thousand times easier.
Need to flip a quick U-ee because diapers are the next aisle over? No prob BOB. 
Wanna make your little one squeal with delight? Gently swerve left, right, left as you cruise down the sidewalk. Sound effects included of course. Again, because it has 3 wheels tipping is no longer a concern.
Suspension
It's got suspension. How cool is that?!
As you can imagine, this makes for a much more comfortable ride for junior.  
So comfortable, that if mom is feeling ambitious she can take baby for a jog. The suspension plus the big wheels make it a breeze. Well, as breezy as a run can be anyway.
Oh, and the suspension even has a separate jogging mode. Love it.
Make it even better: add an accessory like the handlebar console, for Mom's keys, phone, and latte
Recap - Why you're gifting this:
Every new mom needs a stroller.
The BOB kicks ass.
If she plans on having more than one kid, invest in the best and she'll use it again and again.
5. Rock me mama any way you feel, heeeeyyy mama rock me
You can make these lyrics come true for mom.
Sometimes (all the time) Mom is just freakin exhausted. She needs to lie down on the couch for a hot second, and baby still wants to be rocked. What then?
We know it may seem crazy that she won't want to hold and kiss and smell her little one every waking moment, but trust us, she'll need to set him down at some point. 
Maybe, Mom needs to grab something out of the fridge. For herself. 
Or maybe, she needs to run to the bathroom to pee.  
Or heaven forbid take a few minutes to herself so she has time to poop! 
What then?!
A crazy-looking swing and rocker contraption! 
numa's pick: Graco Duetsoothe Swing and Rocker
It rocks itself. How great is that?! Chances are, he'll even fall asleep in it. How could he not when the thing can swing in two directions, and has multiple speeds. It even vibrates! 
And if he's still blinking and fighting sleep, it has a sound unit to play whichever noise lulls him to sleep.  
Don't let all these features scare you though. It's nothing like the traveling carnival's $2 Tilt-a-Whirl. Whether her husband has a mullet or not, her baby is safe as can be in a 5 point harness, so mom can rest easy.
Now, will it take up a good portion of the living room? Absolutely. But hey, little man is going to take over the house sooner or later.
Make it even better: add a book of black and white shapes to keep baby entertained while he swings
There it is, our scientifically formulated list of the 5 best baby shower gifts. Whether you go with a time tested gift like the BOB stroller, a new essential like a numa kit, or your own baby shower showstopper, we wish you, mom and baby the best.  
---
Also in articles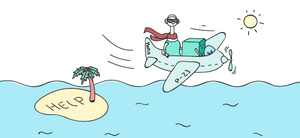 Ready for baby? yep. Pregnancy checkups complete? yep. Postpartum? uhhh . . .