They take on the biggest challenge. 
Yet we hear story after story about how surprised they are by postpartum - the physical and mental recovery from childbirth. 
Why?
Well, postpartum isn't exactly fun to talk about 😳
T
here's so much else to plan for that is fun.
And everyone is focused on the baby because . . . babies are cute
👶
We can do better to support moms. 
Be her hero. Get her a numa kit. 
Not another baby toy!
The perfect postpartum gift 🎁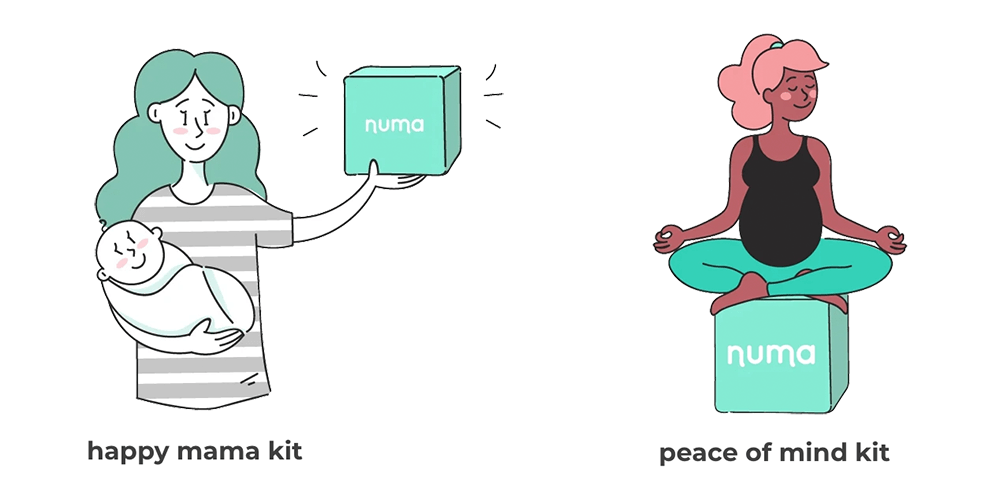 compare the kits →
X
| | happy mama | peace of mind |
| --- | --- | --- |
| numa nursing tank top | | |
| numa headband | | |
| chocolate | | |
| tea | | |
| stool softener | | |
| numa peri bottle | | |
| maxi pads | | |
| witch hazel pads | | |
| numa undies | | |
| numa water bottle | | |
| nipple cream | | |
| numa guidebook | | |
| numa gift card | | |